WORK SMARTER
STREAMLINE YOUR ENROLMENT PROCESS
Are you a business coach, school, RTO, or training academy looking to streamline your enrolment process? Dynamic Digital Solutions has the solution for you. With Zoho One, you can focus on what matters most – training – while we help you optimise your enrolment operations.
Zoho One provides all the essential tools you need to efficiently run a training academy. From managing enquiries and enrolments to creating engaging online courses and collecting payments, Zoho One has got you covered. Say goodbye to manual and time-consuming tasks, and hello to a streamlined and automated process.
FEATURES
Why ZOHO CRM
Zoho CRM serves as the foundation for every system we develop, empowering our clients to provide client-centric solutions for both their customers and employees.
Say goodbye to scattered systems and data silos. With Zoho One, everything you need is unified in one powerful platform. Streamline your enrolment process, improve operational efficiency, and enhance the student experience.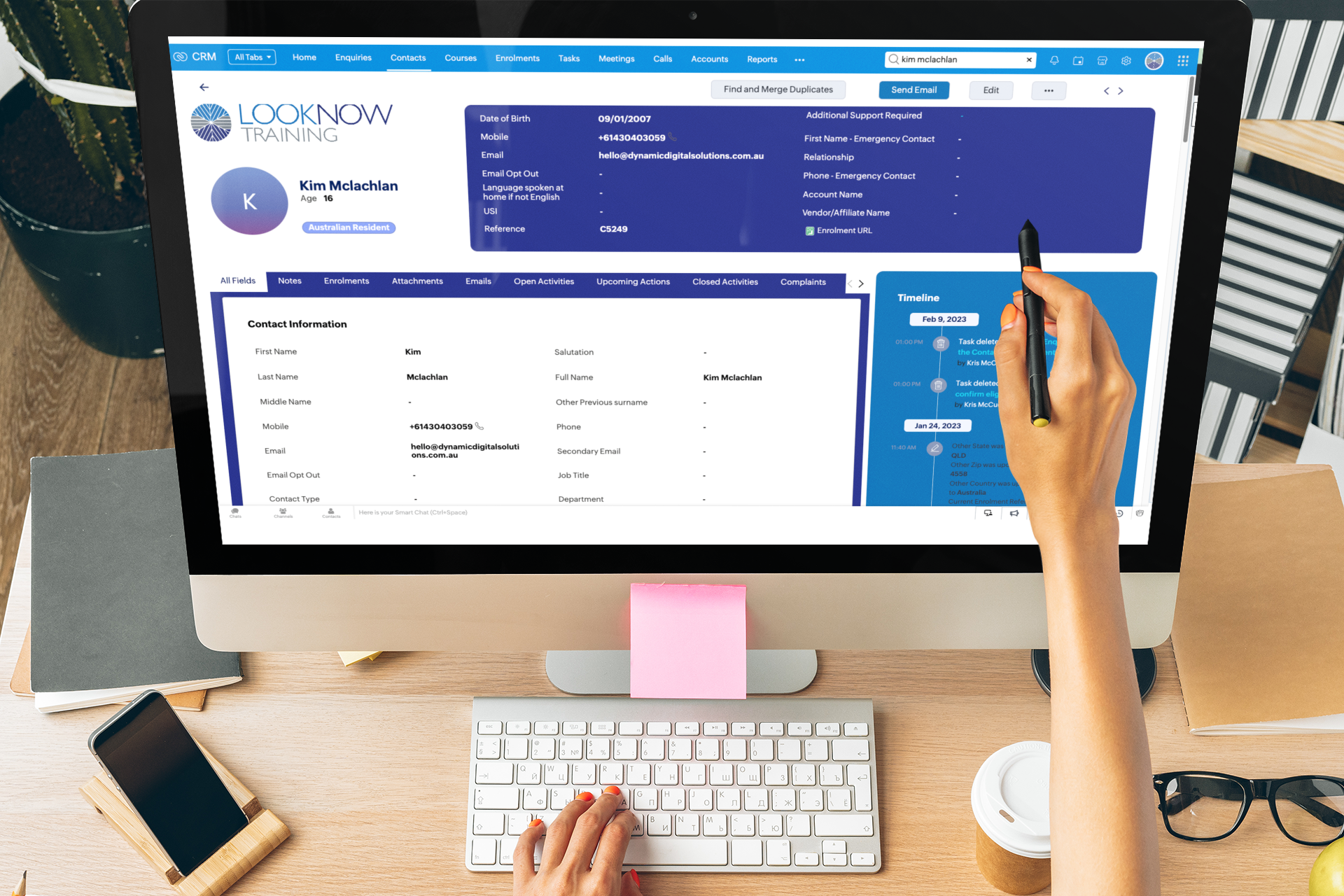 The best part is that all this information is easily accessible from your CRM dashboard. Zoho One seamlessly integrates with your CRM system, providing you with a client-centric view of each student. Gain valuable insights into their background, track their progress, and understand what they are currently studying. This holistic view empowers you to deliver personalized and targeted training experiences.
Contact Dynamic Digital Solutions to learn more and discover how we can transform your enrolment process into a seamless and student-centric journey. Training and support packages are available